Affiliated Hospitality Faculty
Program Coordinator
John Salazar, PhD, CHE is the Coordinator of the University of Georgia Hospitality and Food Industry Management Major and an Associate Professor. Prior to this appointment he was a Professor in the Department of Hospitality Management at the University of South Carolina Beaufort and Director of the University's Lowcountry and Resort Islands Tourism Institute. He has also been a hospitality management faculty member and tourism research director for the University of Tennessee and held faculty positions at Southern Illinois University and University of South Alabama. He earned his PhD from Auburn University, MS from University of South Alabama, and BS from Northeastern University.
Dr. Salazar's research focuses on hospitality human resource management, destination management and marketing, and festival and event management. He has conducted research for companies such as Marriott Hotels and Resorts, Sea Pines Resort, Point Clear Holdings Hotels and Resorts, Radisson Hotels, Country Club of Detroit, and Philadelphia Country Club. He has also conducted research for local, state, and regional tourism agencies throughout the US as well as the US Department of Transportation.
He is the author of over 80 peer-reviewed publications, proceedings and presentations, has been awarded more than 180 grants and contracts totaling over $1.2 million in funding. Dr. Salazar has also served as past Chapter President of the Southeast Travel and Tourism Research Association, and Director of Research for the Southeast, Central and South America Federation of the International Council on Hotel, Restaurant, and Institutional Education for 2012-13. Prior to joining academe, he held leadership positions for various premier hotel and resort companies throughout the US.
Leta Salazar, MS is a Lecturer of Hospitality and Food Industry Management. She earned a BS degree from the University of Southern Mississippi and MS degree from Auburn University.  She has been an award-winning General Manager with Marriott Hotels and Resorts as the corporate wide recipient of associate opinion satisfaction, revenue management, hotel cleanliness, and guest satisfaction awards.  Additionally, she has held leadership positions in tourism marketing for the Hilton Head Island Convention and Visitors Bureau, a destination that attracts over 2 million visitors annually. 
Leta was drawn to higher education through her experience as a hotel general manager. She embraced the concept of training and developing employees to become the best versions of themselves and wanted to share that with students in hospitality management academic programs. She has taught many courses including Hospitality Operations, Travel and Tourism, Introduction to Hospitality, Travel, and Tourism, Hospitality Human Resource Management, Convention Service Management, Lodging Management, and Front Office Management.
Greg Colson teaches AAEC 2580, Applied Microeconomic Principles.  This course introduces students to the economic theory of consumer and producer decision-making and market outcomes with an emphasis on government policies such as taxes, subsidies, and trade barriers.  In this course, Dr. Colson incorporates elements of his own research using behavioral and experimental economics to understand consumer and producer perceptions of food products, marketing strategies, and shifts in market conditions.
Associate Professor of Parks, Recreation & Tourism Management
Warnell School of Forestry & Natural Resources
706-583-8930
Daniel Remar, PhD is an Assistant Professor of Hospitality and Food Industry Management. He earned his PhD in Hospitality Management from University of South Carolina, Master of Liberal Arts in Gastronomy from Boston University, and Bachelor of Science in Communications from Boston University. Prior to his appointment at University of Georgia he was an Assistant Professor of Hospitality Management within the Peter T. Paul College of Business and Economics at University of New Hampshire. Dr. Remar's teaching emphasis is on Food and Service Management, Restaurant Operations and Food Production Management, and International Food, Beverage and Culture. His research focus is on restaurant consumer demands, attitudes, and pricing strategies, with an emphasis on local and sustainable food.  Most recently he was awarded a Saltonstall-Kennedy Grant by National Oceanic and Atmospheric Administration (NOAA) to assess the potential for the development and promotion of a consumer market for underutilized fish species in restaurants and foodservice. In addition to presenting his research at various hospitality research conferences, he has been published in the Journal of Foodservice Business Research, International Journal of Wine Business Research, and International Journal of Hospitality Management. 
Dr. Remar has extensive industry experience in the restaurant management sector of the hospitality industry. He has held both front and back of the house management positions for various restaurant and catering establishments throughout the US and was consultant to Sodexo USA at University of South Carolina. He also once served as a chef/owner apprentice at Le Clos Saint Roch in Maussane-Les-Alpilles, Provence, France – a Michelin One-Star restaurant. Dr. Remar is designated as a Certified Hospitality Educator by the American Hotel and Lodging Association and maintains his ServSafe Certification with the National Restaurant Association.  
Travis Smith teaches AAEC 2580 and AAEC 3600, Applied Macroeconomic Theory and Food Policy. AAEC 3600 analyzes domestic food policies, focusing on post-farm issues facing manufacturers, distributors, retailers, and consumers. Dr. Smith's research seeks to understand how domestic food policies impact consumer decision making, especially with regards to nutrition, with a focus on low-income populations. These topics are highlighted in his courses.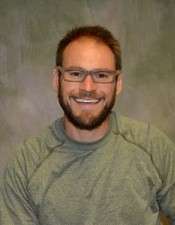 Associate Professor of Parks, Recreation & Tourism Management
Warnell School of Forestry & Natural Resources
706-542-9948